| | |
| --- | --- |
| 2a Training | Firearms Law and Safety Training |
Training Locations
All classes (unless specified differently in the calendar) and Shooting is done at Mansfield Fish & Game Club
, ~1.5 miles from Downtown Mansfield. This location is at 500B East St.(Rte. 106), Mansfield, MA 02048. Entrance is the dirt driveway just to the right of the Mansfield DPW Building.
https://www.google.com/maps/place/510+East+St,+Mansfield,+MA+02048
Pictures (3/2016) of the facility:
http://s581.photobucket.com/user/Len-Pub/slideshow/Mansfield%20Fish%20and%20Game%20-%20March%202016
-----------------------
A few classes may be held at: Sharon Historical Society Museum, 16 High St., Sharon, MA 02067 (and will be noted as such on the calendar).
White building behind the Congregational Church. There is parking behind the museum as well as on the street and in the parking lot next to the museum (just be aware of time limits posted there). I strongly suggest parking in the museum parking lot (driveway to the right of the building).
https://www.google.com/maps/place/16+High+St,+Sharon,+MA+02067
-----------------------
Some training may be done at alternate locations as follows:
- Cambridge - all registrations are handled by Old Colony Associates. Please go to
http://www.oldcolonyassociates.com/services.html
(bottom of the page) to register. Location: 67 Smith Place, Unit 1A, Cambridge, MA 02138
-----------------------Available to bring the MA Gun Law Seminar "on the road" to your gun club or other venue. Please contact me for details.
Powered by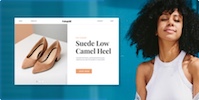 Create your own unique website with customizable templates.